Explore Biology at the Level of Single-Cells with High Precision, Speed, and Throughput
Single-Cell Microfluidics and Advanced Technologies
Acoustic Bio is an early-stage company pioneering technologies to scale and accelerate single-cell screening workflow. Our platform integrates microfluidics, live-cell imaging, novel acoustic technology, and machine learning to empower biologists to discover bioproducts in a fraction of the time and cost of traditional methods.
Miniaturization
Transition from plate-based format to a pico-scale microfluidic device to increase screening capacity by orders of magnitude
High-Throughput Discovery
The platform allows massively parallel studies of cell function at single-cell resolution
Innovative Acoustic Technology
Patented acoustic technology allows rapid retrieval of individual cells or colonies for downstream processing
Accelerates workflows from
weeks to hours
Screen up to a million cells per day
Transform room-scale automation to a miniaturized device that operates at the level of single cells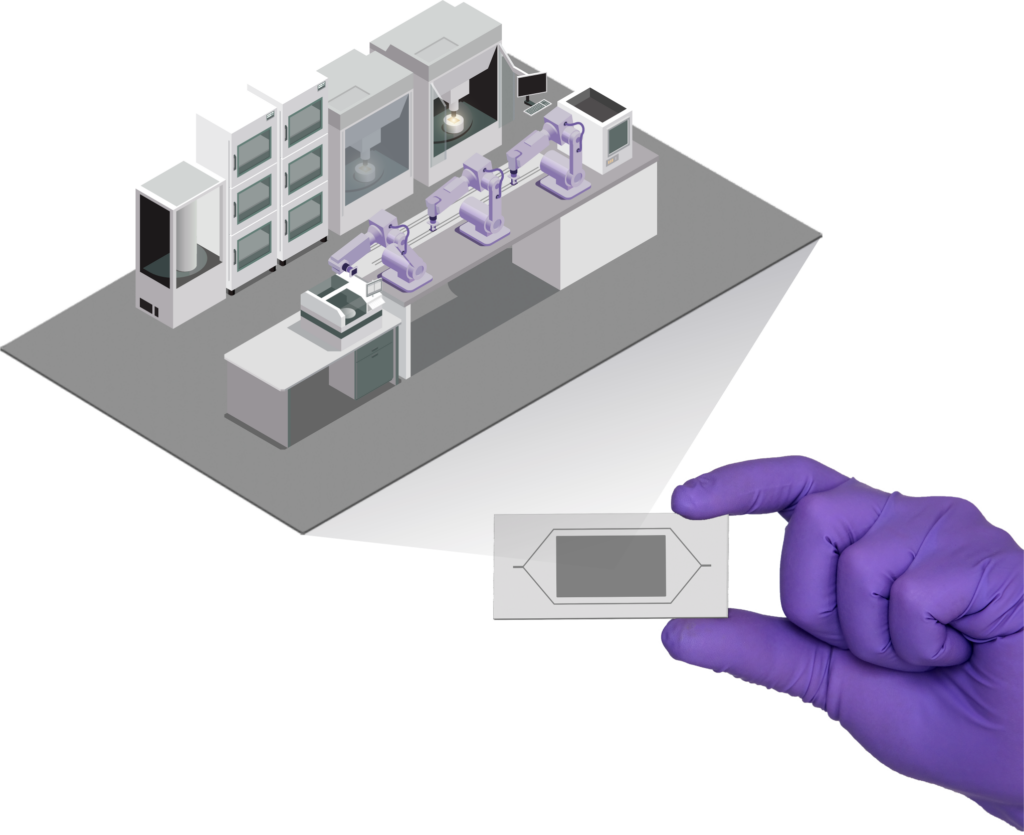 Extensive
Application Potential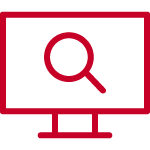 Functional Genomics
High-throughput screening of CRISPR edited cells (mammalian and yeast)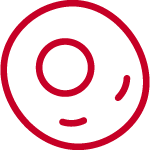 Immune Single-Cell Profiling
Phenotypic and functional screening of B-cells and T-cells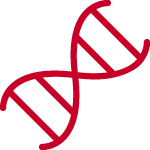 Synthetic Biology
Test large number of genetic variants faster and more efficiently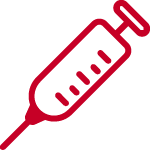 Emerging Applications
Cell therapy (engineered stem cell and T-Cells)
A simple, yet powerful platform for screening cell function at the level of single-cells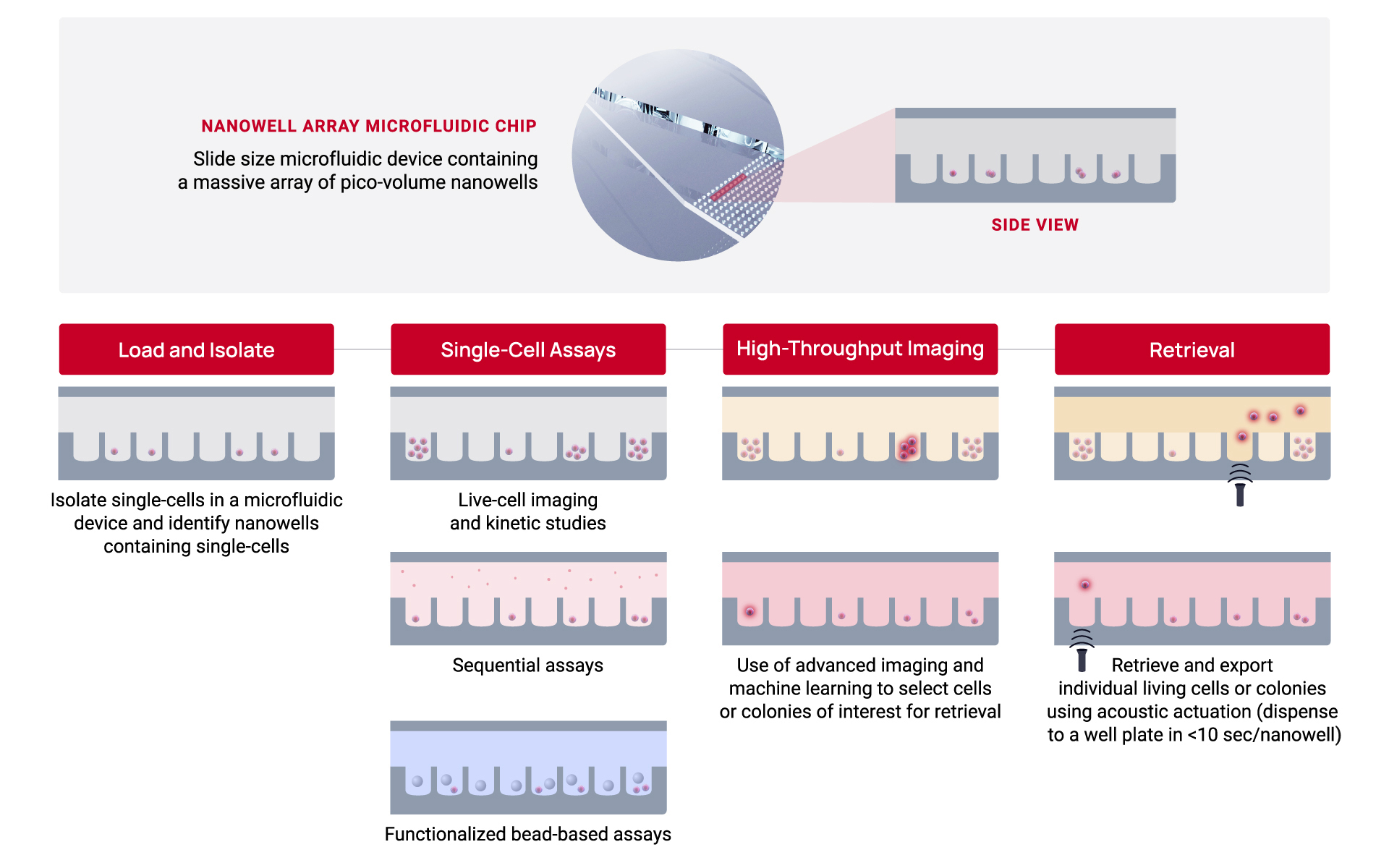 Real-time video of acoustic retrieval of live individual GFP expressing Raji cells from individual nanowells
We are a group of technologists working at the intersections of engineering and biology to build a novel platform to accelerate single-cell analysis. The team has extensive experience in commercialization of microfluidic imaging systems.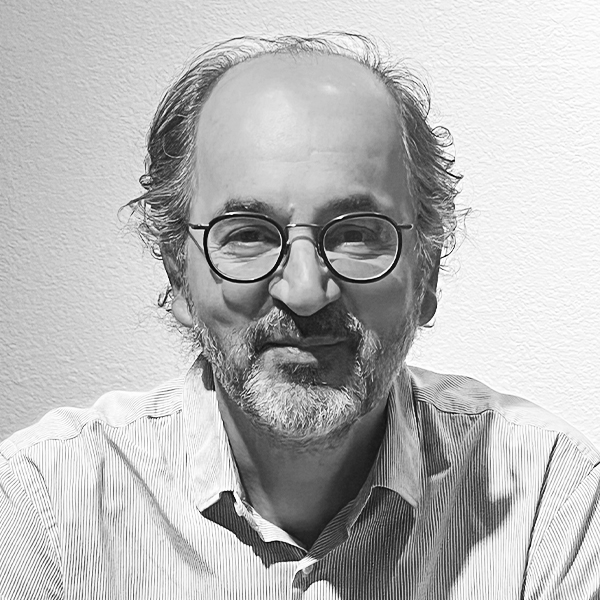 Bahram Fathollahi, PhD
Founder and CEO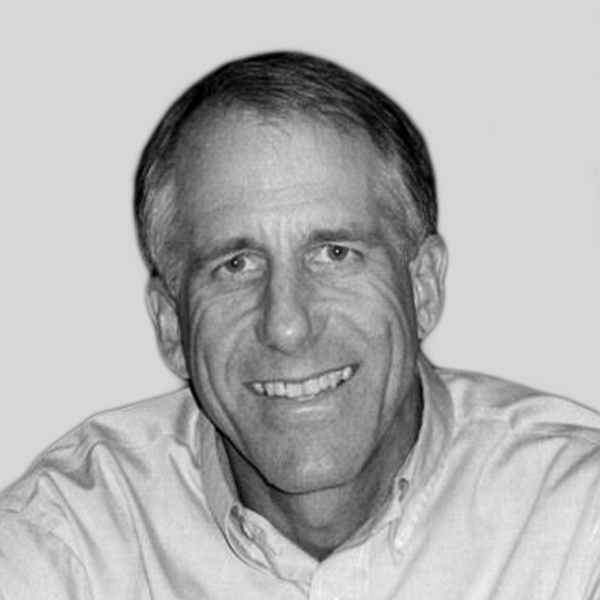 Daniel Stearns, PhD
Founder and CTO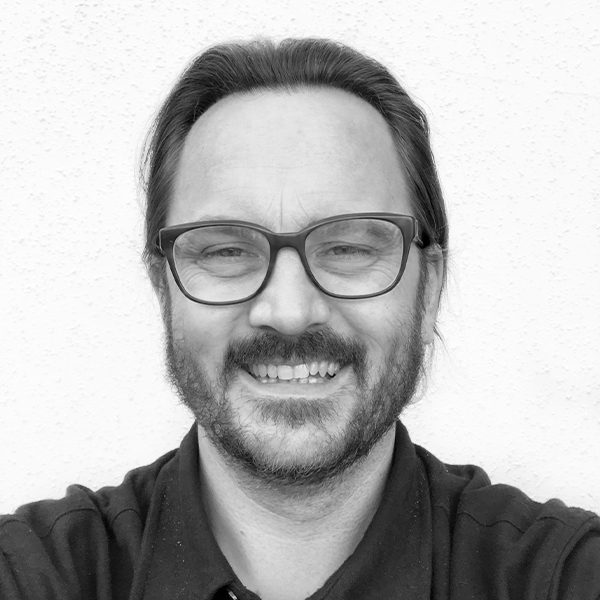 Jay Whalen
Director of Engineering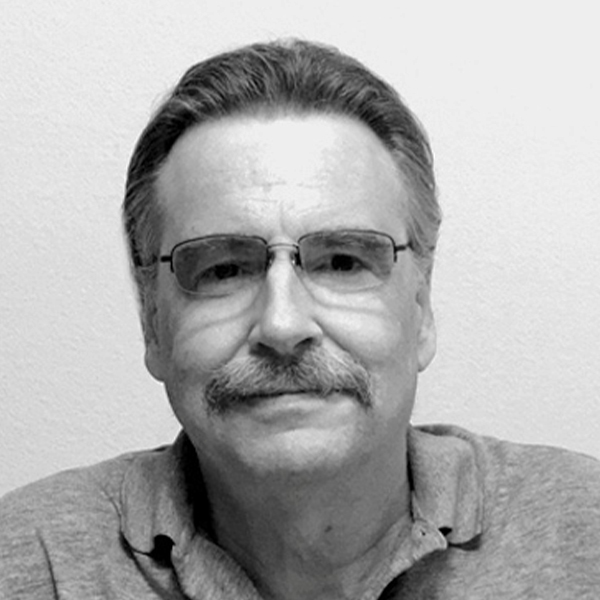 David Peisley
Senior Systems Engineer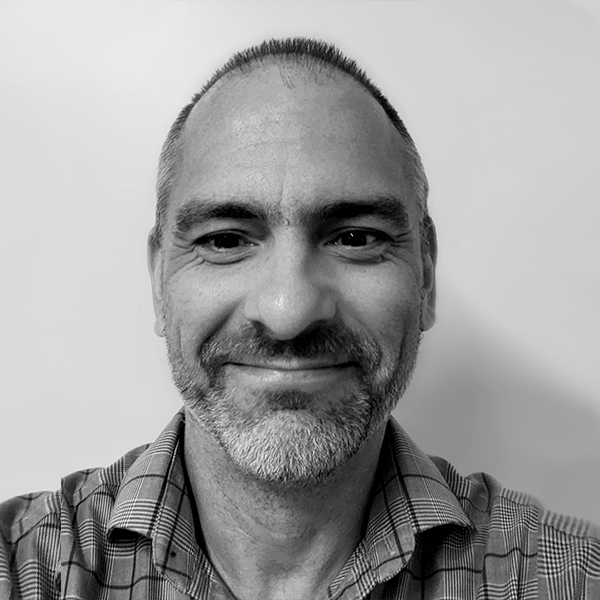 Matt Strain, MD, PhD
Vice President of Biology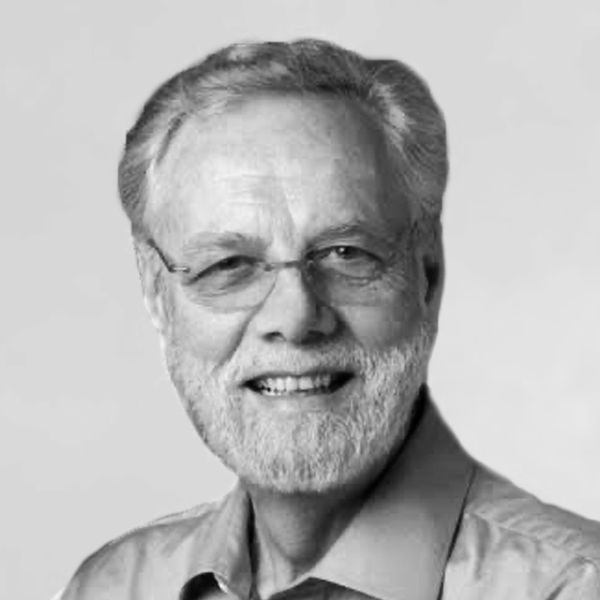 Ronald W. Davis, PhD
Professor of Biochemistry and Genetics, Stanford University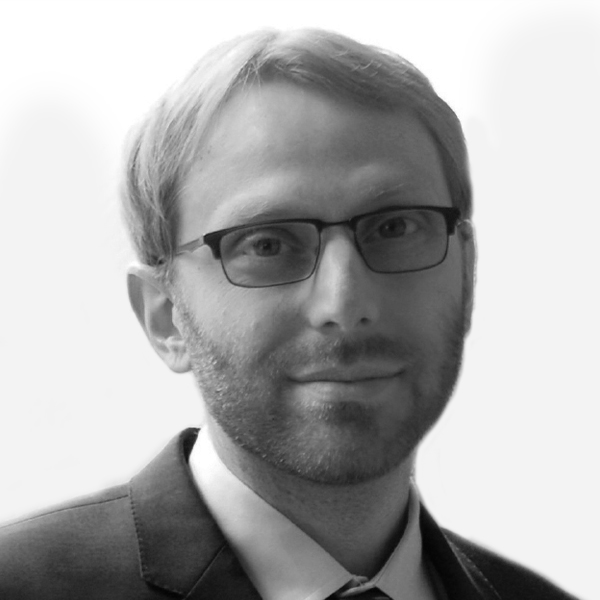 Dino Di Carlo, PhD
Professor and Vice Chair of Bioengineering, UCLA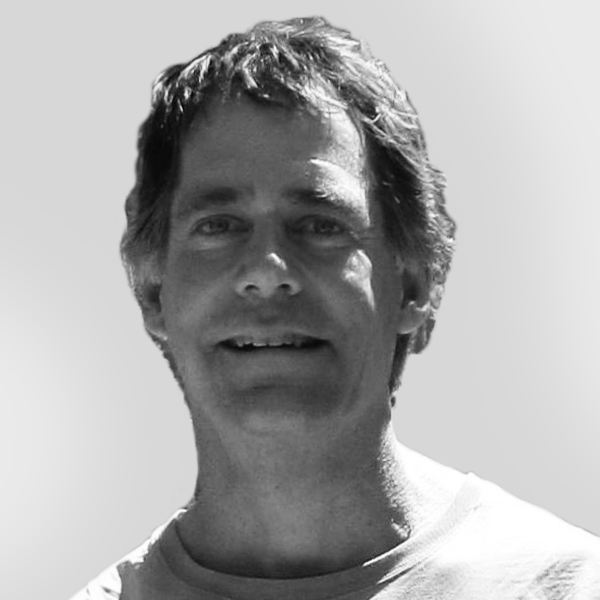 Richard Stearns, PhD
Principal Scientist
We are open to explore strategic partnerships on the use of our platform for novel bioproduct discovery